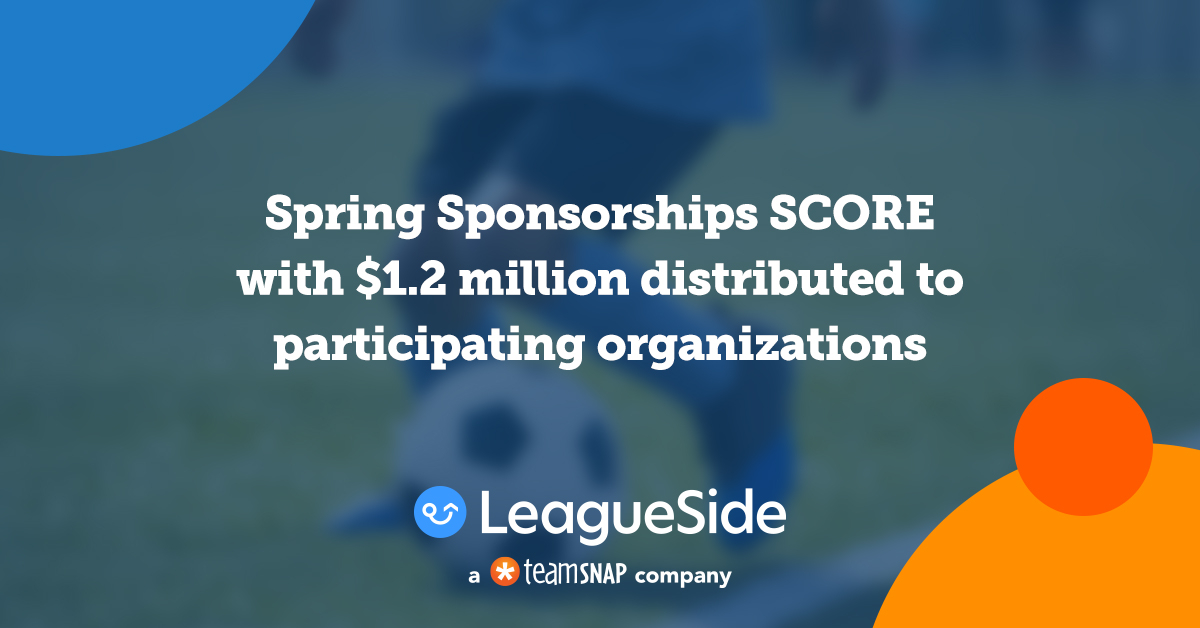 DATE:

AUTHOR:

TeamSnap Team
Sponsorships, Donations, & Fundraising
TeamSnap Celebrates Spring Sponsorships with $1.2 MILLION to Participating Organizations!
DATE:
AUTHOR: TeamSnap Team
TeamSnap is eager to celebrate this highly-successful spring 2023 sponsorship matching program, led by the recently-acquired LeagueSide platform. 
"We are beyond proud of the impact LeagueSide sponsorships have brought to TeamSnap clubs, leagues, and athletes," said Greg Ludke, TeamSnap's SVP of Corporate Strategy & Business Development. "To distribute over $1.2 million directly back to programs this past spring season is worth celebrating and further accelerates our mission of enhancing kids' lives by enabling participation in sport."
We're officially kicking off the process of matching sponsorships for fall sponsorship campaigns. The process is easy, but organizations will have to make sure their information is updated in LeagueSide by May 30th. Learn more, here.